Six Must-Have Bra Styles Every Woman Should Own
25 October 2017
Every woman is different and so is every lingerie drawer. One woman may have a thing for lace bras while others cannot stand the feel of lace on their skin. Some women cannot live without a moulded bra; some others like soft cups, without any pads. And don't let us start with the briefs. Thong, Brasilian, Italian, maxi, low waist, high waist… so much choice! With the bras it's just the same: too much choice and too many cute bra styles and lingerie collections to choose from! Why not starting with the ones you really need?
You wouldn't take jeans to the gym or trainers to a black etiquette dinner, wouldn't you? Your bra should also adapt to different needs. Not to say the nightmare of finding the right bra for a night out or a special date. As going braless isn't an option for many women, especially those with larger busts, we have come up with a list of six bras every woman needs in her lingerie drawer. No matter what you do for a living, your size or what you like doing when you are not at work. These six essential items will help you be ready for any plan and any outfit.
1. A T-Shirt bra for every day
Is there anything more annoying than realising the seams and the lace in your bra see through your top? Don't you just hate it when you leave the house in the morning without realising, only to remove your jacket at work and find it out? We've been there. Luckily, wearing a seamless bra is the most straightforward solution.
What is a T-shirt bra?
T-Shirt bras are all those specifically designed not to be seen through your clothes. Not even if your clothes are fitted (think of a Lycra top). T-Shirt bras are usually seamless, in neutral colours, ideally nude, white or black, to match most of your outfits. We always recommend our customers to buy a nude T-Shirt bra for their everyday outfits. If you, for instance, need to wear a white shirt for work, nude is the to-go colour. On the contrary, if you wear white very often, probably a black T-Shirt bra would be the ideal choice.
A T-Shirt bra would ideally be moulded, with a very soft padding. Nothing too thick. Instead, T-Shirt bras should adapt to your curves and smooth your bust lines. They somehow, feel like a very light shapewear garment for the top area.
Our No. 1 T-Shirt Bra: :
Our best T-Shirt bra is a Felina design, the Felina Conturelle Solid Memory Soft Bra, available in two light shade plus black. It's got everything a T-Shirt bra is supposed to have: Seamless; with moulded cups; it's extremely smooth… and a few perks that make a difference. E.g. straps are adaptable, but not stretchy. This feels a little different when trying it first, but, after a few wears and washes, it remains just exactly as day one. Even in the F cups, this Felina bra simply stays in its place all day. After all, comfort is everything in an everyday bra.
2. A strapless bra to wear with bandeau, one-shoulder and off-shoulder outfits
Who doesn't have a love-hate relationship with her strapless bra? We've been there. Wearing a bandeau bra only is a fab option for women with a small bust, but, as your bra size increases, so does the discomfort. This happens more often than we hoped so and, there's frankly little you can do to avoid discomfort apart from investing in the right bandeau bra. Quality over quantity is always vital when buying bras, but in this case, buying good quality bras is more important than ever.
Ideally, you'd be buying a bandeau bra with removable straps, this is a convertible bra, in case you feel like wearing it with your straps from time to time or you choose to wear one of the straps with a one-shoulder top or dress. You want your bandeau bra to be underwired, for better breast support, and have moulded cups, for a smooth finish. Ideally, you should look into bras with side support, whether they have an elastic or strong side wire in the bra wings, as this will help it say in its place even if you wear if longer hours. Bandeau bras often have silicone to help the bra stay in its place, but a silicone band shouldn't be the main support of a strapless bra.
What's our favourite bandeau bra?
The Wonderbra Refined Glamour Ultimate Strapless Bra in the picture above is the No.1 bandeau bra in sales and positive reviews. It's one of the most supportive bras we've ever seen and, unlike many other strapless bras, its gore doesn't dig into. It stays in place for hours. If you prefer a longer line style, this other Dominique bandeau bustier style is one of our favs!
3. A plunged neckline bra to party hard!
Plunge bras are as necessary as bandeau bras. If you are off to a girls night out and you want to rock a plunging dress, right on trend, you're going to need a good-fitting plunge bra. You can go for a padded or non-padded version, with or without lace, mesh and embroideries… possibilities are infinite.
How should a plunge bra be?
Easy! It should feel supportive (e.g. a good underwired bra) and draw a deep V neckline, allowing you to show the perfect cleavage when wearing plunge dresses and V neck tops. Many plunge bras have push-up to help with the cleavage, while some others are simply designed to boost the cleavage without any additional padding.
One of our best plunge bras is…
We amazing plunge bras at UK Lingerie, so it isn't an easy choice, but, if we had to choose one, we'd go for this lovely Aubade plunge bra. The perks of being a convertible bra are obvious, as you can wear this bra with racerback and halter neck tops. Also, the high-quality memory foam padded cups adapt to your bust like no other bra. It definitely feels like heaven!
4. An extra-supportive full cup bra, ideal for fuller busts!
If you asked us what do we reckon is the number 1 bra style for fuller busts, we wouldn't have to think it for a second: full cup bras! Every person wearing DD+ bras, as well as people who wear B/C/D cups but back sizes over 40, should have a full cup bra at the top of their list of bra styles.
We understand that sometimes half cup bras look sexier, but no bra style can offer the same level of support a full cup bra does. Large busts need exceptional support and, trust us, investing in a good full cup bra is something you won't regret.
What is a full cup bra like?
Whether underwired or non-wired, full cup bras give your bust great shape and support your bust. The cup comes high to the top of your bust for a total cover. Just like T-Shirt bra styles, they give your bust a uniform look under your clothes.
Most T-Shirt bras are full cup bras, but this doesn't mean that all full cup bras should be considered T-Shirt bras. This is because many full cup bras have lace embroideries, tulle panels and inserts that may see through your clothes. Still, full cup bras are ideal to wear both every day and on special occasions.
Full cup bras don't have to be ugly!
OK, it's true that full cup bra styles aren't always the prettiest out there, but it doesn't mean that you have to stick to the basic ones. PrimaDonna has really beautiful fuller cup bras, our favourite being the PrimaDonna Eternal Full Cup Underwired Bra. This bra is not only flattering and comfortable but also truly beautiful.
5. An ultra sexy balconette bra
Balconette bras are probably the closest to a basque. We could say it's the everyday version of a basque or a corset. They look stunning with a square neckline, but they look even better when you wear them on their own (if you know what we mean…).
Generally half cup, they're the to-go option for a sexy lingerie set. Generally light padded, although you can certainly find some push-up balconette styles out there. Some people refer to them as balcony bras, too, in case you were wondering if there was any difference between both terms. Nop; same thing.
Are there any balcony bras over DD+?
Yes, there are. Definitely. Balcony bras may seem like the best option for fuller busts, as they offer less support than full cup bras, but nobody can deny how flattering balconette bras can look in smaller or larger busts.
Just take the example of the Aubade Femme Half Cup Bra in the picture above. What cup size do you think it goes to? No other than a G Cup! Not bad, right? This half cup balcony bra is slightly padded and boudoir-inspired. By the way, if you love balcony bras, you should also take a look at our collection of basques and corsets.
6. A sports bra to keep you active
With more and more people moving into healthy and active lifestyles these days, owning a good sports bra becomes more relevant than ever. A sports bra is indeed the single most important of the bra styles in the list. Even if you are not a fan of sports.
Why do we say this? As you exercise, your bust moves with you. When you practice sports you jump, dance, twist, bounce and bend your body. Hence, a supportive sports bra is vital to avoid any pain and discomfort. We are not talking about aesthetics here, but, instead, about health.
At the same time, sports bras are made of breathable materials, that dry quickly and don't rub your skin, and specifically designed to help you feel comfortable as you move.
You don't have to wear the same sports bra for everything
You don't need to wear the same sports bra to do yoga than to do jogging outside. Every sport needs its own level of support, although we believe this Sock Absorber Multi-Sports bra is a good start. Our selection of sports bras include some seamless bras, for all those activities that involve loads of stretching and relaxing, and a few high impact bras with anti-bounce padded straps.
So, that would be all: A T-Shirt bra, a strapless bra, a plunged bra, a full cup bra, a half cup balconette bra and at least one sports bra. What do you think of our list of six essential bra styles? Now it's time to open your lingerie drawer and analyse your own bra collection. Is there anything you're missing? Then it's time for you to invest in new bras!
You May Also Like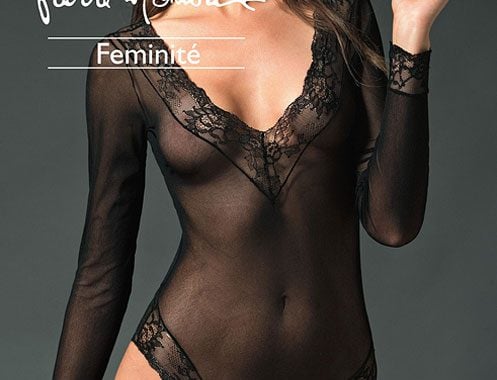 9 May 2011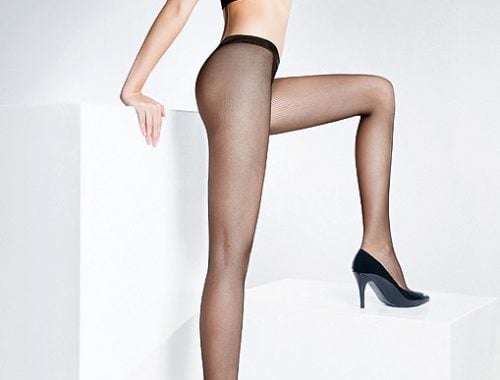 29 April 2015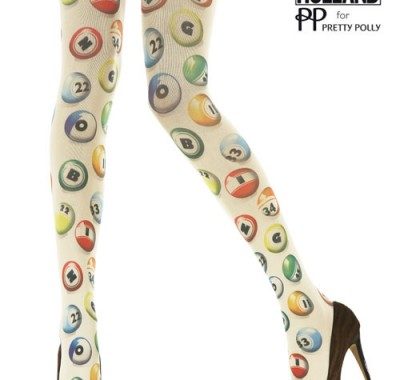 26 August 2011