Girls first bra: Which one should you choose?
22 March 2019
If you have a teenage daughter, her first bra is one of the many things you must consider. Try and remember how was the first bra you had as a teenager. It seems ages ago! Was it comfortable? Did it do any good? Was it there any support on it? We know it isn't easy to talk with your teenager daughter about bras and teen lingerie, so we want to smooth things for parents. This quick guide will help you understand how girls first bras should be and what are the best first bras for girls at every stage.
Does my teenager daughter really need her first bra?
As your daughter grows from a girl to a woman, she will soon ask for her first bra. Your girl's bra size is going to change, so be ready for it and help her assume it as a natural thing. When buying a girl's first bra, there are a few things to consider, the most important being teenager bra fitting. Please, take a few minutes to read our bra fitting guide.
Peer pressure is an important factor
When you talk to your daughter, you must make sure she feels confident, even more considering the peer pressure bra! Oh yes, there is such a thing. You'll hear soon how her friends have Wonderbras and amazing bras.
You have to supply the right bra, that works all the miracles that a bra does, but it has to look cool, grown up, and make our daughter feel like she has great boobs (even though sometimes they look just like little fried eggs on their chest).
As a parent, you now must be wondering why you are even considering a bra at this stage.
Oh, where do we turn for the right answers?
Fear not. We are here to help you with a selection of bras that your daughter will love. And, of course, you will gain massive brownie points for being the coolest mum who gets the best teenager underwear.
A girl's first ever bra. The bralette
The first bras to look at are those that will help your daughter get used to wearing a bra in the first place, this is a bralette. They are normally a non-wired, soft cupped bra. A bralette gives light support to the breast buds and, yet, gives your daughter the opportunity to feel safe and confident.
DO: Be supportive
This can be a tricky time in a young lady's life and should be handled with sensitivity. It's easy for your daughter to lose confidence at this stage, so best to take things slowly with the bra purchases.
DON'T: Go for push-up bras
Don't even think about sexy bras. Even less about push-up bras or heavily padded bras. Your daughter will find these uncomfortable and it's unlikely that she'll be able to fill them properly, anyway.
Best first bras for girls
Instead, go for something like the Ambra range. Look at bras that can be worn during the day under their school blouse, but also something that can give them a little support if they are doing sports.
The last thing you want is your teenager feeling as if her breasts are giggling about and that other people can see this. It will also not do her breasts any good, either. A teenager's training bra should help maintain the right shape and support of the breast and it's important that the breast doesn't stretch too far.
At the gym
If a simple bralette doesn't feel supportive enough when doing sports, she can start wearing a sports bra.
This Shock Absorber bra is the favourite of our younger customers, as it's colourful, cool and very supportive.
At night time
Similarly, you might want to look at the Ambra range of soft bras for sleeping in. This again can give your girl a level of support.
Make sure there is no pressure on the breast buds and that they are comfortable to wear. They can be muscle backed, which can also feel like a nice trendy pyjama top to them.
A girl's first ever cupped bra
When your daughter gets a little older, it's best then to start looking at cupped bras. They give great coverage and provide better support for your daughter's breasts. At this point, you should first consider a non-wired bra. There's plenty of time to get into the underwired, push up kind of bra later in life.
This is the time when you should be looking at cupped bras that support her bust. Bras can start to get a bit prettier here, with some lace, graphic prints or embroidered details.
Normally, girls around the age of 12-13 need to be looking at this kind of bra, but that's not to say that a younger person might not want to graduate to this. It is all dependent on the young lady, really.
Late teens: Embracing all types of bras
Teenagers usually progress on to lacy, push up and half cup bras later in their teens. Some teenagers in their 15s or 16s feel like wearing lace feminine lingerie, while others stay away from anything too sexy and prefer simple minimal styles, such as seamless bras and cotton briefs. Luckily, we have plenty of choices to accommodate all tastes.
If you or your daughter have reached this stage, you may want to spend some minutes checking out our guide of the six types of bras every woman should own.
Finally, good luck with your choice and try not to worry too much. Your daughter will help you with future choices. She will soon let you know when she needs to progress to the next level 😊
You May Also Like
20 September 2010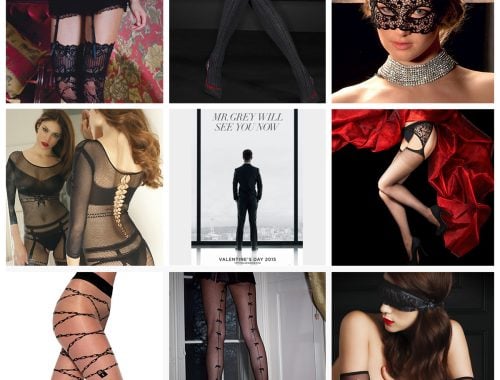 15 January 2015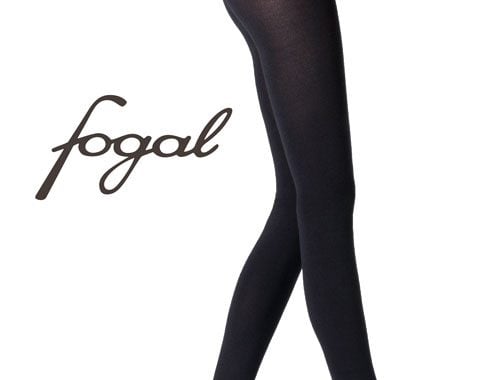 26 July 2013