Gwyneth Paltrow Wears Red Tights In Ellen Von Unwerth Shoot
27 October 2023
Actress and businesswoman Gwyneth Paltrow wore red tights for her recent photo shoot with photographer Ellen Von Unwerth. In fact, it was more than just her tights that were crimson. The entire outfit was bright red, including the top, the bra, the briefs, and the shoes. This is a powerful look, and one that will have people flocking for the same look. Plenty of people will be asking "what are those Gwyneth Paltrow red tights I saw the other day?". And of course, we have a few suggestions to make if you want the look for yourself.
We reached out to the stylist to find out what the name of the tights that Gwyneth was wearing. Unfortunately, she did not recall what the exact item was. But that has never stopped us before. After all, we are UK Tights. We have always boasted great variety and choice. So if we cannot find you something that is exactly what you need, we can find an alternative. So let's take a look at our collection of red leg wear. We are confident we can find something for the Gwyneth Paltrow red tights look.
She is wearing red sheer tights. So if you really want Gwyneth Paltrow's red tights on your legs, then you want something around 20 denier. Or you can go for sheerer still, to show off your pins even more. The problem is that you won't be able to see the colour if you go below 10 denier. So we recommend sticking to a 20 denier and no sheerer. Here is our collection of sheer tights, which you can filter by red for exactly the right shade.
Notice also, Ms Paltrow is wearing a boxer brief. These may be a regular boxer brief or a control top, which are included for added comfort and support. These are a great idea for almost anyone who wants to wear tights. They depend upon the designer, of course, but some offer compression and sculpting qualities too. Ms Paltrow is a fitness fanatic, so she needs no extra help. But some of us need a little boost in confidence every once in a while. And of course, we have made sure there is a section where you can find your very own confidence booster. Click here, and you will be able to find control top tights for yourself.
You May Also Like
17 December 2014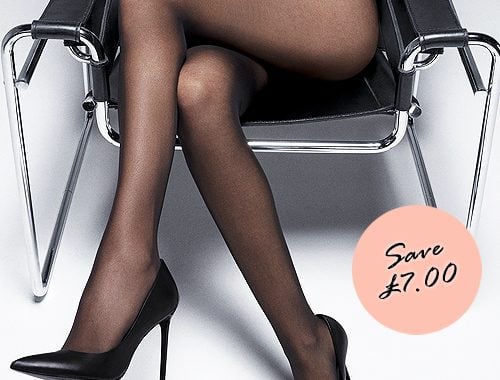 17 December 2021