Paris Galeries Lafayette Tights 2009
2 August 2009
With the Autumn/Winter season now approaching, fashion outlets all over the world are unfurling the up-and-coming designs, and already in Paris the department stores are celebrating the next epoch of fashion. Paris' Galeries Lafayette has unveiled a public display by the avant-garde graphic designer Jean-Paul Goude who is working in partnership with Le Bourget. The display depicts a figure clad in a colossal amaranth red dress supported by forty legs, all dressed in the latest Le Bourget hosiery.
The products themselves are the Le Bourget All Colours Slide Touch, the new 50 denier tights released by the Parisian designer in June. Goude has long been one of the vanguards of photography and graphic design in the fashion industry with some of his best pieces derived from his muse, the Jamaican-American singer, actress and fashion model Grace Jones.
The Le Bourget All Colours are fabulously high quality and one of the most comfortable and fashionable hosiery products to premier in the 2009/2010 Autumn/Winter season. While being meant for Autumn and Winter, the variety of colours allows this item to be worn all through the year, with the greens and pinks being perfect for the Summer and Spring. The age range is also versatile, with the younger customer being able to relive the bright colours of Bohemian fashion, and at the same time the deeper colours are perfect for fashionable office-wear.
This new Le Bourget tights range has a myriad of qualities, and with each pair selling at only £10.95, they are one of the most affordable height-of-fashion products on the market this season. Paris Galeries Lafayette tights are some of the best, but with these selections, there is no reason you can't find some of your own.
You May Also Like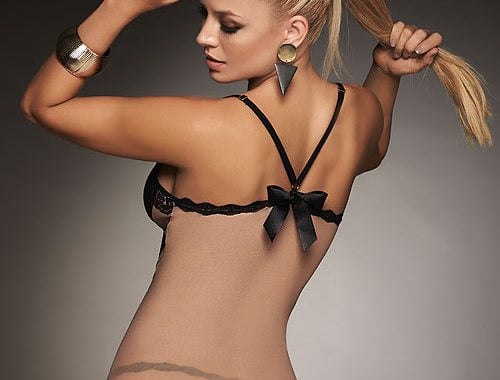 20 September 2018