How Have We Lived Without Love Luna?
9 June 2020
So, if we're honest, we have all had the odd embarrassing time when we have experienced a leak or two here and there. It might have been our period has leaked. Or perhaps we have laughed, coughed and sneezed all at once and then experienced a tiny tinkle! Whatever your story, we have all been there. Love Luna is the real game-changer when it comes to protecting us from this ever happening again.
Love Luna was created by a team of women who, along with having 20+ years experience designing intimates, also share the common bond of a leak story, or two. The simple act of sharing their stories led them to decide enough was enough!
The following months were spent purchasing, trialling and reviewing every kind of sanitary item on the market. They held very honest conversations with hundreds of women on what they liked, what they didn't like and what they would like to have. The result was always the same:
Women were tired of waking up to stains on their (and sometimes on others) bedsheets.
Women wanted an everyday product that would give leak-free reassurance when standing up from desks at work or school.
Women wanted to ditch those huge night-time pads and pesky wings that give you a triple X wax you didn't agree to.
The Gals at Luna HQ decided it was time for a game-changer, and so Love Luna was born.
They designed the most comprehensive range of briefs for ladies who say NO to leaks, and there is a product for almost all of us. No matter if it's a period brief or a lady leak, you're looking for, Love Luna has them all in various sizes and styles.
The beauty of this product is that it's not bulky and fits perfectly, just like your regular everyday briefs. So, you can wear them every day and not feel like you have a pad stuck between your legs to prevent leaks. They are washable and dry quickly. Obviously, like all good lingerie, you should wash it at 30 degrees to keep it looking and feeling great. But you can wash these up to 30 times before they start to look like they need replacing.
You might be wondering how they work? Well, here's what happens. There are four layers to each brief. The first layer is soft cotton that goes next to your skin. This gives you freshness and comfort all day and night. Then there is a second breathable layer that catches any spills. The third layer is waterproof and protects your sheets and clothing and stops any embarrassing accidents. The fourth layer is either cotton or microfibre depending on your choice of brief. In short, they are breathable, flexible as they have two-way stretch, waterproof and absorbent.
You'll wonder how you ever managed without this product. Try it today, and you'll soon see the benefits.
You May Also Like
21 January 2011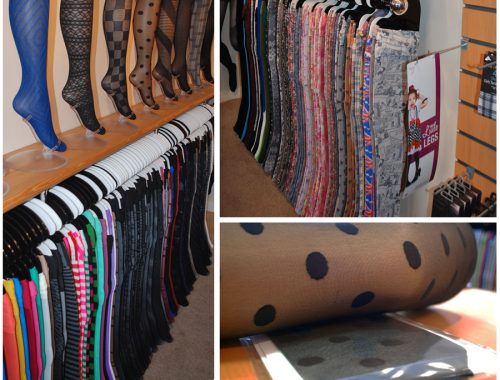 13 March 2015
4 June 2020