Should I Wear Tights with Summer Dresses?
4 June 2020
Every summer has a story. Summer is the time of the year when you can find out who is a true fan of hosiery. While many people wear tights and legwear because they have to, true hosiery fans will refuse to ditch the tights and keep working with their summer tights on. A new season calls for new outfits and, you probably have already bought some clothes, we thought a post with tips on how to wear tights with summer dresses would help some of you.
So, to answer our main question: Yes, you should definitely wear tights with summer dresses. Or hold ups… Or stockings. Maybe even ankle highs or knee highs. And, before you ask, we say summer dresses, but, of course, these general rules would apply to skirts, shorts and the trendy culottes. Let's start with one of our favourite leg styles to wear in summer: the fishnets!
Wear coloured fishnets tights with summer dresses
Pink is our colour for summer. It looks good no matter how you combine them: black, white, purple, red, navy, blue… if you are into bright coloured fishnets, our Trasparenze Ambra fishnets are just perfect for you. These tights are available in a wide range of colours. New this season are a warm Ocre yellow and an intense Azure blue.
Bright Coloured Fishnets Vs Pastel Coloured Fishnets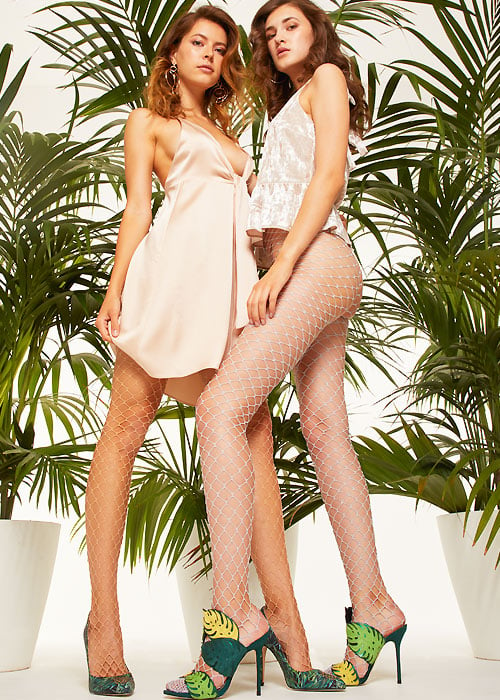 This summer is all about the contrasts. While jewellery colours (Ruby red, Emerald green, Amethyst purple…) are still popular, both fluorescent colours and pastel colours are hot. So, you can look amazing with a pair these lilac fishnets above, but, a pair of fluorescent orange tights are right on the spot as well.
Nude tights for Summer
We know how much you love to wear nude tights in summer. That's perfectly fine. They look amazing. Both natural-looking matte tights and super shiny tights are ideal for the summer season. But you should now that you have other options if you want to upgrade your look.
You can, for instance, wear some nude sheer patterned tights. These below are amazing.
Our new Oroblu bicoloured polka dot tights in the picture are perfect with a smart outfit, but also to wear with trainers. Don't say these wouldn't love amazing paired with the right summer dress. Or, maybe, you can look for nude hosiery with some coloured details. These Ballerina hold ups with a floral turquoise detail are divine and literally any of our What Katie Did coloured seamed stockings are just ideal for summer.
Are you going to wear tights this summer?
You May Also Like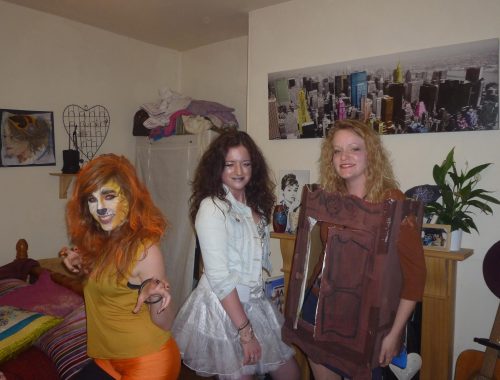 7 November 2011
27 March 2017