Jonathan Aston's Incredible Opener
6 March 2012
Jonathan Aston's fashion tights are the wing of Melas, one of our most trusted and loyal brand families. They've gotten that place in our hearts by releasing great collections each and every season and never letting us down when it comes to their work.
But what's special about this fashion tights range is its opening product.
Everyone likes to start with a strong piece, but we dare say Jonathan Aston have used their most exciting design as their opener. Jonathan Aston Bouquet Fashion Tights are a sharp, rich and incredibly bright design.
The richness of the scarlet roses, next to the mint green leaves, are immediately noticeable. But look a little beyond that. For me, it's the nude leg that's the most genius part of the design.
These images may have been put on a coloured leg, perhaps a white one, by less accomplished designers. But against the nude, cosmetic backdrop, the contrast between neutral and sharp colours is glaring. All of this isn't to say that what's to come won't be spectacular. Jonathan Aston has opened strong, but they may very well follow with the outstanding.
If you'd like to see more of Jonathan Aston and other fashion brands, why not subscribe to this blog for free.
You May Also Like
26 May 2010
18 September 2021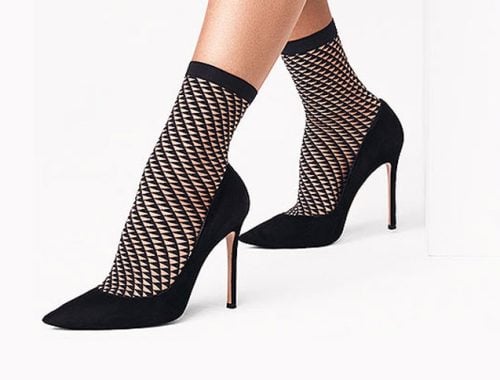 16 June 2017