Run For Your Lives!
21 October 2011
Purple is kind of our colour. It was, and still is, one of the most prominent colours on our website and it's turning out to be very popular this month. Check it out!
We all up is Silky's crib again. The Tattoo Funky Spider Tights are already one of the most praised items from this year's Halloween tights range.
Spider tights for Halloween like this are a simply, thus more versatile design than some patterns out there. The Witches Tights, for example, are eccentric and hilarious, but Spider Tights have just two colours, so you aren't constrained by the rest of your outfit.
Spider Tights are going to get even more popular as the 31st nears, and as much as we're praising them, there is a downside…
Everyone in our offices is terrified of spiders!
Now, a picture of them isn't so bad, but Silky have still succeeded in creeping us out. Now all we can think of is a large, hairy arachnid scurrying up our legs. OMG, run for your lives!
So, If you have a laughable cry baby as a relative/friend and you'd like to make your Halloween outfit of choice that bit more fashionable, Funky Spider might just be for you!
Oh, and if you're interested in getting hold of some fashionable tights absolutely free then get this blog delivered to you for free and watch out for some very cool new competitions we'll be announcing next week. Click here to do just that.
Or you can "Like" us and hear about it when you next log into the Facebook. Neato!
You May Also Like
28 March 2016
2 March 2010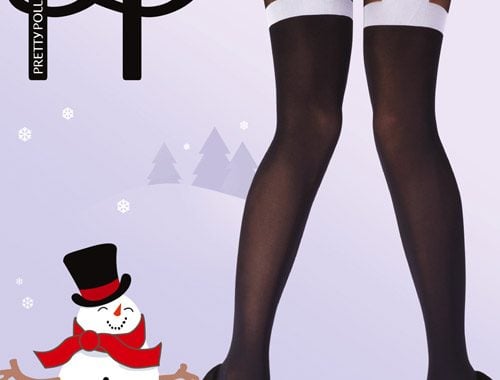 10 December 2021