The Twin Pillars of Classic Design
23 March 2012
Sometimes, you can tell when a relationship is going to be long and fruitful the moment you meet a new group of people. For example, Sarah Borghi. It is one of our most recently added brands, and their Sarah Borghi's fashion tights have been well-loved from the very first day. Their designs sold faster than most we've ever hosted here, but they're designs captured our hearts from day one.
We're very glad that one of their new designs is now with us, and we're even more glad that it embodies exactly what we think fashion should try to be. Lucilla is such a beautiful piece of design work that we decided to put it on our homepage.
Solid black lines on a off-white or sheer black leg are almost Alice's Adventures in Wonderland in style, and we've seen similar, but none that have performed a drastic turn around at the last minute and left the upper thigh bare. They're mock hold ups, really. And they're vertically striped, which is always a strong pattern to choose. Sarah Borghi's Lucilla Fashion Tights are simple and clean, without interruption. They're adaptable to the workplace and the dancefloor, and look equally as good against both backdrops. Flexibility and simple beauty are the pillars of classic design.
This is why we're so struck by Sarah Borghi, and why we know in our bones they'll be with us for long time yet.

You May Also Like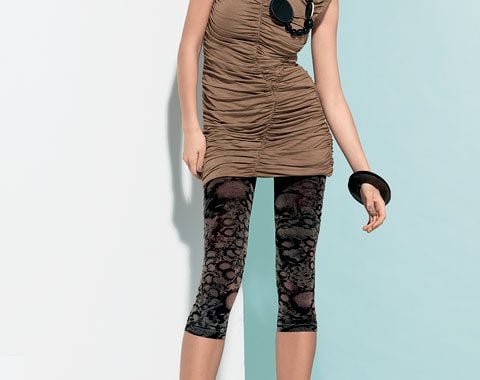 29 February 2012
16 July 2020