Dos and Don'ts of putting your tights on
30 September 2019
If you're new to wearing tights, hold ups and stockings or indeed any kind of legwear, you may not be aware of the pitfalls of putting these items on or taking them off. We thought it would be a good idea to give you a list of things to do and a list of things not to do when putting your tights and other hosiery on, which will help you prolong the life of your legwear.
Putting your tights on the right way is vital if you plan to wear sheer legwear such as 10, 15 or, even, 20 denier hosiery. You'll notice that these items are very delicate. The lower the denier, the more delicate the fabric.
Therefore, it's always best to do the following:
Do…
Make sure you have no snags on your fingernails. Use a good quality hand lotion and make sure your fingers and the skin around your fingers are soft and snag-free.
Give your feet a treat
Make sure your toenails are not long or sharp in any way by cutting them and, then, filing the edges so that they don't poke through your legwear. Again, use a good quality foot balm or body lotion to make your feet soft, pliable and have no hard skin or snags. This will help prevent your hosiery from laddering prematurely.
Use hosiery gloves
Even though you've done all of the above, we would still recommend you invest in a pair of hosiery gloves. These are normally cotton gloves that are relatively inexpensive (prices start from as little as 4.99). It will save you a lot of money in the long run. Where sheer tights are concerned, it's just so easy to put your fingers through them, so better safe than sorry.
Make sure you order the right size
So many people think that their shape hasn't changed over the past 20 years. Let us tell you, this is a rare occurrence. Be realistic. If you've gone up or down a dress size when shopping for clothes, then the same will probably apply when shopping for hosiery.
Nevertheless, there are a few things you should consider here:
Your weight, height, waist and thigh circumference are some of the factors you'll need to look at when looking for new hosiery. Your tights size doesn't necessarily have to match your dress size.
Do check out the individual size charts for each brand and product before you buy them. This information is available for every product available on our website, as well as the package itself.
In our experience, most of the people who claim that hosiery is uncomfortable haven't yet found the right pair of tights or stockings and, of course, the right size.
Treat your tights with love and care
Now it's time to put on your hosiery. Take great care when you are taking them out of the packet. A lot of legwear has a card insert that can easily snag the fabric as it leaves the packet. We all get excited when we are going to wear our new favourite garment for the first time. Treat them with love and care. Don't let that excitement ruin your new hosiery.
Don't…
Don't simply tug the product
Don't tug the product but remove it gently and open it up with care. Make sure you gather your hosiery from the top to the toe in a careful manner. Don't pull on the fabric too hard, as the strands can break and you may ladder your stockings or hold ups without even getting to wear them.
Don't rush to put on your hosiery
We know you are busy, but it's very important that you don't attempt to put your tights on quickly. Take your time with this, smoothing the fabric up to your leg as you go.
If putting on tights, don't try to take the first leg all the way up before starting on the other leg. This is never going to work. Take the first leg up to the knee then the second leg and work on each leg alternatively until you get to the panty and pull them up gently over your bottom and tummy. Make sure you leave enough room in the toes. If these pull too much in the toes, your big toe may peek over the day, ruining your tights.
Don't think that your legwear will last forever
Your hosiery won't last forever, especially if you don't take the due care when putting them on, removing them and, even more, washing them. Take care when you're washing them and then you will get much longer out of them. Make sure to always wash your hosiery by hand and use a gentle fabric wash. Rinse them well in cold water and let them air dry naturally.
You can read more hosiery care tips here. Now that you know how to put your tights, it's time to put our advice into practice and enjoy your hosiery.
You May Also Like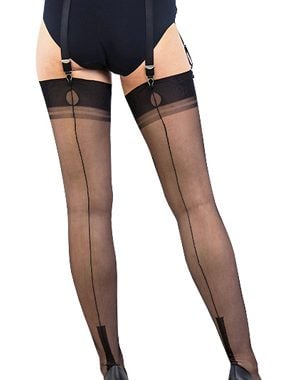 3 March 2021
14 September 2012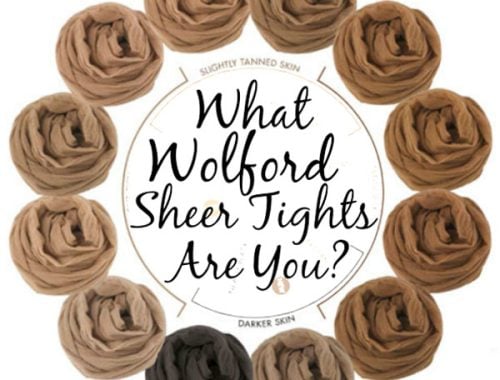 8 May 2017