Why Every Girl Needs A White Thong
24 August 2018
It doesn't matter if you are one of those few women who only own a couple of bras and a few briefs or, like us, a lingerie-addicted. This is, someone owns a large lingerie drawer, filled up with hundreds of briefs and bras that match, as well as a few mismatched items here and there. Because let's admit it: we all have mismatched lingerie items. Whether you have one of 20 thongs, you surely must have at least a white thong. Or several white thongs! Why is it that a white thong is the single most basic piece of lingerie every woman should own?
White thong; A timeless look
A white thong is never going to be out of fashion. G strings are in neutral colours seem to be always in trend. Both black and white thongs look elegant.
While most women prefer the black colour for seductive lingerie, many women still prefer wearing light tones. White, of course, is a best-selling colour, not only for thongs but for all types of briefs.
Was your first lingerie set white, too? 
White is the colour of the first lingerie most girls start wearing when the times come to look at pretty lingerie, leaving behind your undies. The reason is probably the symbolism behind the white colour. White is the colour for pure, clean, fresh, delicate… and who doesn't want to think of cleanness and freshness when thinking of lingerie? Was your first lingerie set white-coloured, too?
A white lace thong is one of those essential styles every girl should own, not only because it never goes out of fashion, but also because it's ideal to mix and match with every other coloured lingerie you may have.
A great example of a versatile white lingerie thong you can wear with a matching bra or many other styles is the Lepel Fiore white lace thong.
Do you also feel good when your bra and brief are a perfect match? 
We all have that feeling of self-realisation when our bra and brief match, but, being honest, that's not something most women experience every day (and that's what makes it so special wearing pretty lingerie sets!).
It doesn't have to be an elegant lace G string to become a must-have lingerie style. Take the example of the little white thong style on the right.
This cute Wonderbra white thong can be life-saver, especially in summer, when you wear more see-through clothes, pastel-coloured skirts and trousers and well, you don't want everyone to be able to see your underwear, right?
If this is the case, you should always try wearing a seamless thong, with a smooth finish and, if possible, a cotton gusset. Cotton gusset G strings are always the best option in the warmest days of summer. If you like wearing a thong when you do yoga, running, etc., you should always go for a cotton gusset thong, too.
Every bride needs a white bridal thong
A bridal look isn't complete without a bridal thong. You couldn't try a prettiest bridal thong if you tried. This Aubade bridal thong is pure perfection! We love its fine floral embroidery, the lovely diamond pattern and, of course, that tiny bow in the front. You have five different bras to match this lovely bridal thong, which is something you'll surely appreciate.
What about a white thong bodysuit?
To own a white thong bodysuit is almost as important as a white thong. After all, the bodysuit is the top trend in lingerie these days. If you find the right string bodysuit (e.g. any of the Wolford bodysuits), you'll be able to wear them as underwear. Also as outwear, instead of a top. You can wear a bodysuit with jeans, shorts, skirts of any length and, even, under a dress.
So, now that you know why every woman should own white G strings, can you resist the temptation to add one more item to your own lingerie collection?
You May Also Like
9 August 2021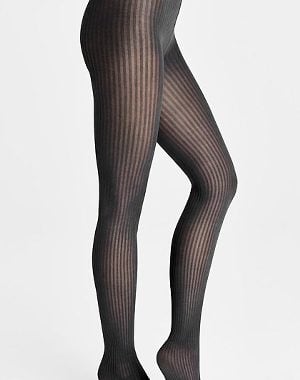 2 November 2020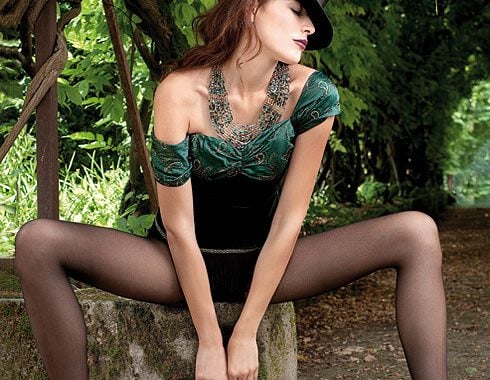 24 February 2011