Wolford At Paris Fashion Week 2014
28 March 2014
Wolford seem to be present at every single fashion week across the whole calendar. This is no surprise, as they are the leg wear of choice for any designer that wants to debut a complete and beautiful outfit but doesn't make leg wear of their own. Many of the big names at these fashion weeks are like this. They release only the kind of clothing they are comfortable with, concentrating on what they know so that the integrity of their work remains. Above is a shot from Balmain's show. A younger designer, but a respected one that clearly knows good hosiery when they see it. You can get one of the Velvet de Luxe range in the 50 denier variety.
Individual 10 are one of the finest of the Wolford essentials range. They are super sheer but made of the most durable materials in Wolford's assembly of fabrics. Although they have gone up in price slightly since the above image was released, they are certainly worth it. They are some of the finest tights you will ever wear and you certainly will forget about the price tag the moment you pull them on.
Magazines are particularly in love with Wolford. Magazines and fashion publications rely entirely on the generosity of the designer when it comes to the items they are reviewing, whether it is a stunning dress or a simple accessory. Wolford are the preferred designer for building a sample outfit like this one. Wolford are happy to oblige, of course, as it let's the world know about their new work and gives hosiery lovers an opportunity to look at their wardrobe weeks before the new season rolls around.
Celebrities are a great indicated of which fashion trends will work. Celebrities are often involved in the work themselves, such as Kim Kardashian pictured above. She's runs her own label and her husband Kanye West designs clothing alongside making music. They are at the forefront of the fashion world and they know their trends. Above, Kim is wearing Wolford's Merino Rib Dress. Although it's a pre-collection item she is wearing, meaning this exact style of dress might not feature in the final release, there is a Wolford dress available now that you will certainly be interested in. Click here to see Wolford Fatal, an item that can be worn 12 ways.
The Havanna Top is also something that hasn't been released yet and is still in pre-collection. Wolford's work is often this experimental, always pushing boundaries where ever and whenever they can, whether it's their Fatal Dress that can be worn 12 ways or whether it's the Havanna Top that concentrates of making existing form factors fit and feel better. Wolford are and have always been the very best designer of leg wear in the world and we love them dearly for the work they do. They deserve to be on every pair of legs at Paris Fashion Week.
If you want to see more of their collection and perhaps get a few items for yourself, go to our Wolford section.
You May Also Like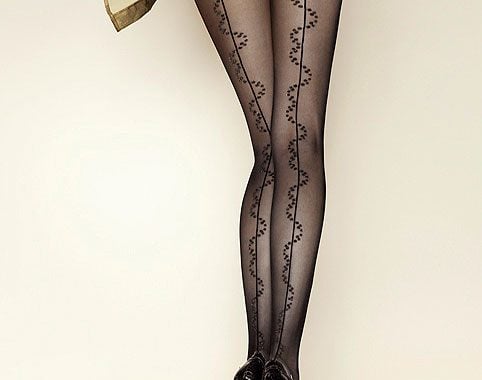 7 September 2011
5 September 2017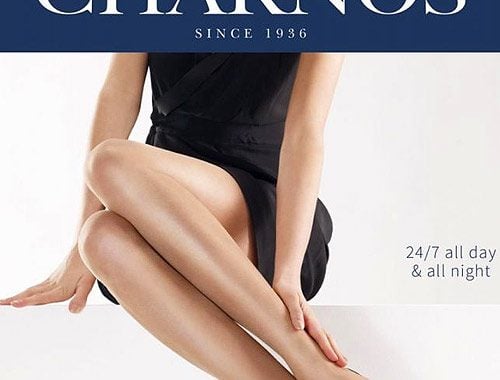 7 May 2020