Eva Hold Ups, Treading a Different Kind of Board
15 June 2011
Recently we wrote about UK Tights Summer sale, which is still on, by the way. One piece, which we regret not giving a full review before now, really is a fantastic work of art. 
Eva
Her name is Eva, and she is stupendous!
She reminds us of a very stylish and time-served look. She's the living, breathing descendant of the fashionable and decadent Jazz era.  An era that was well known for its culture and style as the Golden Age of Gangsters!
If you haven't seen the magnificent first season of Boardwalk Empire, we cannot recommend it highly enough.
Our story starts in 1920. Prohibition begins, no one stops drinking. Intrigue and betrayal begin as the questionable businessmen of New York, New Jersey and Chicago begin their nefarious plan to become richer than the Rockefeller.
Sounds thrilling, doesn't it?! What movie has ever had Mobsters that didn't look good? There isn't one! It's the perfect time-machine into the world of classic fashion and an endless source of inspiration for finding a signature style.
The 20's is the decade where modern fashion started and it's been creeping its way back to our catwalks and wardrobes for some time now.
We could tell immediately that Le Bourget was influenced by period design by their photography. The pink negligee, covered in Polka dots and delicate lace couldn't be closer to the period's style.
The Eva Hold Ups follow suit with much smaller Polka dots, but the really clever part of the design is their placement. The dots of the negligee are almost completely random, but the hold ups have more continuity. The spots all fall into a loose, vertical line. This makes a de facto stripe out of the design, slimming your legs and enhancing your figure, but without compromising the classic look.
This is probably Le Bourget at their most devious!
Clothing is an iconic part of these infamous pinstripe titans, but we think their backdrop is just as important. HBO's drama is set in Atlantic City, the coastal hub of fun, frivolity and decadence! The high society of this city seems to have its own unique take on beauty.
The set is a perfect replica of seaside chic, and Le Bourget's hold ups seem almost too perfectly matched to what Scorsese had in mind.
The hold ups' lace, for example, doesn't have a straight line in it. Every contour is curved and flowing like seashell swirls. The centre of the lace is a stretched oval, like a secretive oyster shell. And to follow the theme, these hold ups are littered with tiny pearl-coloured droplets, following the tide of the pattern.
The Eva hold ups are so perfect for the prohibition-era look. Le Bourget has made being a part of this fantastic epoch effortless and we think they'll be one of the legwear brands that will truly bring the Roaring Twenties back in full.

You May Also Like
8 February 2011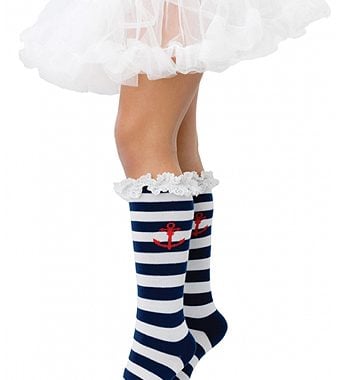 12 August 2010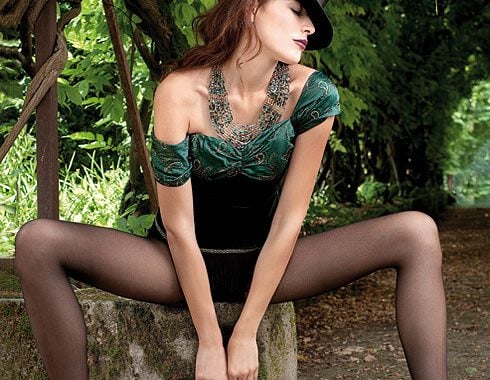 24 February 2011