Gucci Pre Spring Summer 2017: We Tell You Everything About Gucci Legwear Styles
7 June 2016
Late Spring is that time of the year when some designers let us see a little bit of their magic. Gucci has taken over Westminster Abbey for the preview of their fashion collection for Spring Summer 2017. What is the first thing you look at in a catwalk? We have no doubt: The legs! Stop everything to read our trend report of Gucci Pre Spring Summer 2017 Hosiery.
Gucci SS17 Preview: White Tights To Dress Up
White tights are no longer an opaque-only option for winter. Swap your black glossy tights for some white glossy tights for the ultimate elegant look as seen on Gucci Pre Spring 2017.
It's Socks Time at Gucci Pre SS17!
Do you remember our latest post about the catwalks in London, Paris and New York? They were all about the socks. Gucci Preview of SS17 is not the exception. We have spotted three trends for socks in the Westminster Abbey show.
TREND 1: The Sporty Look of Striped Socks
TREND 2: The Pretty Lace Fashion Socks
TREND 3: The Pastel Socks
Gucci collection is inspired by the British heritage, with ruffled socks, animal and floral embroideries, geometric patterns, spots, overlays and pretty loaded looks. Who said you can't mix up textures and colours?
Your Geometric Patterned Tights Now Also Footless!
Gucci not only introduced regular patterned tights but also geometric-inspired patterned footless tights, matched with strappy shoes. We also could spot footless fishnet tights and footless lace tights, this time in a beautiful purple shade. Something to think of ahead of the next year's Spring Summer season.
Many of you have told us you don't like wearing patterned tights with sandals. Would you wear a similar legwear look with strappy sandals?
You May Also Like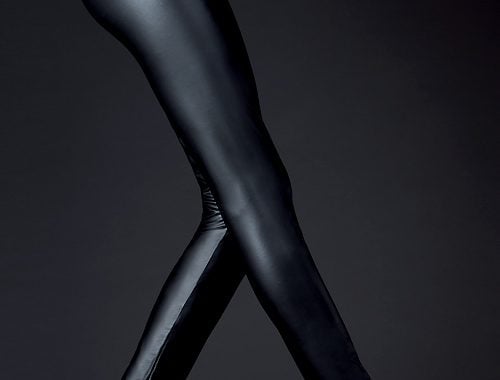 13 January 2015
9 April 2018