Navy Lingerie, the Latest Lingerie Trend for Spring Summer
2 March 2018
Has it ever happened to you that you suddenly start loving a colour and, even since then, you only seem to like clothes in that colour? Surely we aren't the only ones who develop sudden colour–crushes. Our latest colour crush isn't the Millenial pink or the Mustard (well, a little bit, too). We are kind of obsessed in love with Navy lingerie and other shades of dark blue! We are well aware that navy isn't a new colour in lingerie, but we have rediscovered it this season and it's stolen our heart!
Navy blue is the colour to wear in Spring Summer 2019! Yes, we mean it. Navy may not seem like the first option for Spring Summer lingerie, but just look at how many amazing blue and navy lingerie and nightwear styles we have in stock at the moment:
These lingerie styles above aren't the only ones in colour navy we stock. Not at all. We have dozens of styles in all shades of blue, from very light sky tones to the darkest navy. Those above are just an introduction, but there's much more: Janira, Wonderbra, Aubade, PrimaDonna, Marie Jo, Panache… all the main lingerie brands are embracing the navy blue.
Is Navy Lingerie on trend then?
Yes, it certainly is and we aren't the only ones who think so. Refinery 39 talked about the rise of the navy blue a few months ago as the perfect colour to oppose Millenial pink and called it a 'Summer Neutral': "the perfect alternative to an-all black look (…) It's chic, effortless, and, in our opinion, is totally underrated". We have spotted similar features in Vogue, ELLE and other fashion magazines that support this. Maybe it's time to re-consider swapping your black basics for navy lingerie?
Navy lingerie: Why not try out our newest arrivals?
So, are you going to try wearing navy lingerie this season? What other styles should you be rocking in Spring Summer 2018?
You May Also Like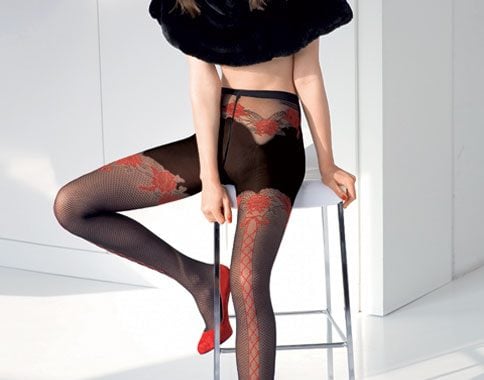 23 August 2011
30 November 2011
3 October 2013