New Pretty Polly Fashion Tights: Honeycomb
12 August 2011
Lace! We're seeing lace. It's everywhere, like a recurring dream!
The beautiful people at Pretty Polly have already given us an astounding lace design this week, but it seems they mean to make this the material of the season.
A second piece, from their Autumn portfolio but available all year round, is now available and is gracing us with its beauty.
Honeycomb is aptly named for it's tessellating patterns. It's a fine example of why Pretty Polly are going to be a strong fashion tights brand this season. The designs blends the simple and complex, giving it an unbelievable amount of versatility.
The simple comes from its hexagons. They're much larger than a lot of honeycomb patterns you'll encounter. Your eyes fall to these first and then you can't help but discover the smaller intricacies. Wear a pair of fashion tights like these and your admirers won't have any choice but to go further down the rabbit hole!
The complex is inside the shapes. Pretty Polly's designers have built a network of ever more complex patterns. Layers of circles and cross-overs make a really intricate finished product, something you don't pick up on straight away.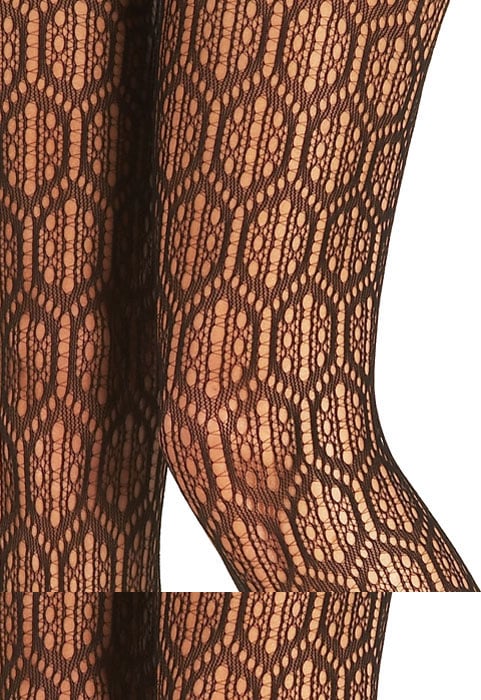 As for its versatility, you can picture this as part of an office outfit easily and there's no doubt it would go fantastically well with a little black dress, as per photography.
Pretty Polly's efforts have really paid off this Autumn. We've seen a lot of their new work already, even the stuff that hasn't been released yet. We can tell you that their goal over the next few months to updates everything about themselves. They want their entire organisation to be forward thinking, their designs to be lasting and timeless. Pretty Polly want to be the first port of call for your leg wear.
As someone who's looking around at this industry everyday, we can tell you their doing a good job!
Now, as for the rest of this series, you'll be somewhat disappointed (or glad, if you're uncool) to know that we'll have to cut it short for now. Trasparenze have arrived, and it's practically a requirement that we must wait upon the design team, and congratulate them on how magnificent they've been.
But if you liked this post, subscribe and get all the upcoming Trasparenze posts by email!
Convenience rocks!
Until then!
You May Also Like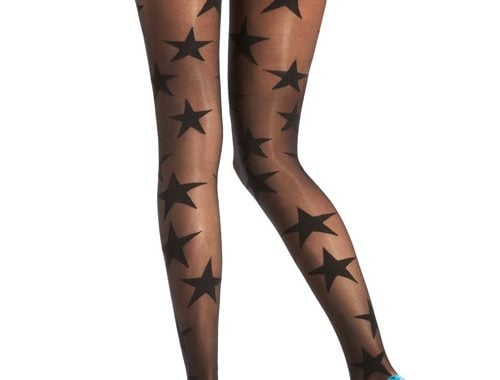 21 February 2011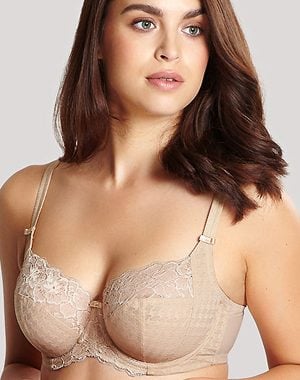 24 February 2021