The 5 Best Tights Designs for Winter
11 November 2011
We don't often write a "Very Best of" post, but it's just what we need right now.
Now is the season of chilling nights and fading light. Plenty of people, ourselves included, find Winter beautiful, but it's not much fun when you throw its discomforts into the mix.
Now, you could wear jeans, but you'd have one way to keep out the cold and that's by tucking them into your socks. That would be disastrous as you'd look like a mad forest-dwelling recluse.
We have a much better idea!
Here are five designs that'll be particularly useful at helping you master the elements this Winter.
5. Take Care of the Luxuries, and The Necessities Take Care of Themselves
Dorothy Parker said that. She had a point. Most of the items on this list aren't too heavily patterned. At least one great, traditional Winter tights design should be part of this effort.
Miss Oroblu Snow Wool is about as traditional and Saxon as you can get. A superb achievement for a design made in Italy! The patterning is Christmas inspired, but it has elements of old Nordic in it. The star bursts and peaks are true Scandinavian. Its authenticity simply can't be rivalled.
4.   The Inside, Not Just the Outside
Most designers concentrate on patterns. If they're making something plain, they'll invest in colours. But Silky have the perfect item for wearability.
These 140 denier are full blooded Winter tights! They're thick, cosy and the perfect cold-weather utility. But their best feature comes from the inside. It's fleece-lined, which makes for an item more comfortable then most anything else we've got to offer. Silky are one of the few companies that can give you quality at half the price they should be selling for. At a modest £4.95, Silky Thermal Fleece is the most affordable and useful item on our list.
3. An Old Favourite, Trying New Things
We can't say as we've ever seen this done before by a leg wear company. Angora wool is one of the most coveted and desirable natural fibres on earth. It comes from rabbits, goats and even cats (although the cats don't have their coats shorn) from Ankara in Turkey. It's as soft as cashmere and we can't see why nobody's thought of this before!
Pretty Polly have blended Angora into their new Angora Opaques. Pretty Polly is a household name, and this is one occasion you really can trust in their word.
This design is wonderfully soft and a true treat for the Christmas period. Effortless, strong and its quality shines through.
2. Rustic and Quaint
It's undeniable, "good old fashion" is always an encouraging thing to hear. Charnos has the perfect rustic design for us this Winter. Fairisle Winter Tights are a wonderful, earthy and warm product.
The patterning isn't as distinct or stressed as our number 5 entry, Miss Oroblu Snow, but Charnos Fairisle has a humble quality which is very endearing. Charnos has always been a company that knows exactly how to get reliability and quality onto the same platform.
And like so few items nowadays, Charnos has made an item where a majority of its content is the natural fibre. So few companies give generously with their materials and invest in the potential of really pleasurable hosiery. They deliver their work and people love it! Fairisle is one of our favourite patterns for Winter and we're so glad to see our friends at Charnos out-do themselves season after season.
1. Back to Basics
Dieter Rams is one of the world's best living designers. His slogan was "Less, but Better". Every good thing we've said a pair of Winter tights should do, this design does. It also does it with beauty, grace and an unquestionable elegance.
Oroblu Megan is our number 1 recommendation this Winter. Megan is less, but better. No frills, no great swirling patterns. A simplistic rib pattern, elegant winter tights for sure, but its materials are exceptional. It is made from Merion wool, from Northern Italy and the finest European cotton.
Because they've not cluttered her with non-essentials, the designers can concentrate on the quality of their work, and Megan is a quality product in every aspect!
You May Also Like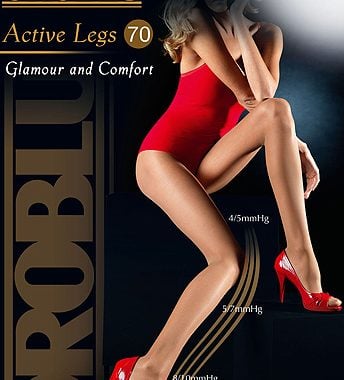 23 November 2009
14 September 2015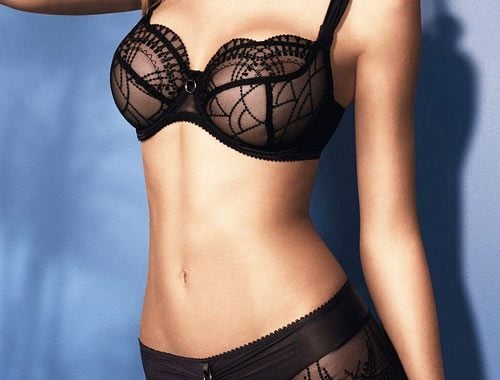 9 September 2020