Spring Leg Style: Wear the Rainbow with Coloured Hosiery
28 March 2016
Spring is time for legwear upgrades. Most Spring Summer hosiery designs are already live and ready to shop at UK Tights. Lovely lace tights, sheer hosiery with beautiful prints in ivory and cosmetic, little cute ankle highs and more hosiery treasures! However, the weather isn't always as warm as we'd like. This is why spring is the perfect time of the year to dress your legs in coloured hosiery.
Oroblu Shaper All Colours Tights 50 Slim Fit (£12.99) are back to stock in gorgeous colours to be combined with your spring outfits. Coral is one of our favourites tones. Wear it with black, brown, white and, even, yellow or purple. If you're a fan of these best-selling tights, check them out in Sky 3 (a short of baby blue) and Idro 6 (a light mint colour).
Stockings fans can also go for colours. Why not wearing coloured stockings? We have a crush on Gio's Electric Blue stockings, particularly in Gio Fully Fashioned Full Contrast Cuban Heel Stockings (£24.99), although Gio RHT Full Contrast Stockings (£16.99) are also pretty awesome, don't you think?
It's so difficult to choose only one from 18 options! We have gone for Orange 7 because it's a colour full of energy. It looks awesome with black, grey, brown and purple. Feeling brave? Try wearing orange tights with silver or golden shoes, one of the season's micro-trends. Other popular tones for Le Bourget All Colours Slide Touch 50D Opaque Tights (£9.99) are Purple 8 and Cobalto 9.
Turquoise is so popular around summer! If you like this colour, go for Pierre Mantoux Lotus Leggings (£44.99) and match them with white or navy for a Spring leg style winner look.
Have you ever tried Fogal Opaque 30 Denier Tights (£23.99)? They're one of those tights with a perfect fit. While we go for darker tones around autumn, Mimosa yellow is our favourite tones for spring. Flattering Cyclamen pink is also very popular in this range.
What colours are you wearing this season?
You May Also Like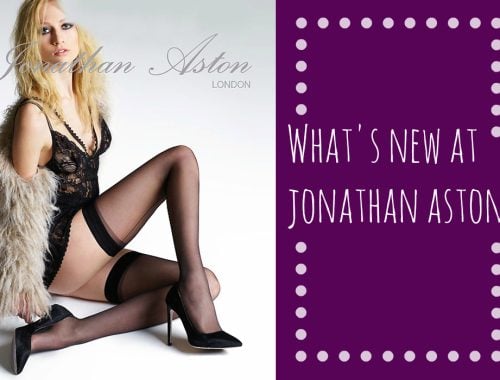 13 May 2016
2 August 2011