Support Hold Ups, The Most Underrated Legwear
29 April 2022
Whenever you see the word "support" on our website, it usually means support tights. It is one of the most common items we sell, after all. And if it is our sister site, UK Swimwear, it is almost always used for slimming swimwear and compression swimwear; all made to shape and sculpt your figure. But one category of clothing that doesn't always jump to mind is support hold-ups. They have the same compression and benefits as support tights, but a few features are unique to support hold-ups that make them an item worth mentioning. Let's look at a few of those and see if support hold-ups are the thing for you.
Support Hold Ups Are Better For The Summer
This one is perhaps the most obvious, but the fact that hold-ups only reach the thigh means that they are some of the most ideal items for summer wear. They are perfect for those that need compression or support and hate the idea of having something on your legs when the weather is too warm. Regular tights can be too much, but support and compression tights can be overwhelming. So go with hold-ups. They are much more accessible and easier to wear in the summer and comfier in warm weather. But what about it adding a little too much of the stifling ornate extras to your outfit? Surely heaps of lace in the form of a hold-up top are not too comfy in the heat of the summer? Many support hold-ups are plain top, so if you don't want a lot of ostentation extras that are a bit of a pain to wear in the sweltering heat and feel like having an extra layer on, then worry not. Plain top support hold-ups are here for you. But what about the coverage, and how does it affect the level of support? Let's take a look and see, and you may find it isn't such a worry.
Support Hold Ups Cover All The Necessary Areas
Don't worry about not getting enough coverage on your legs when it comes to support. Most, indeed, support legwear concentrates on the ankles. After that, and to a lesser extent, the calves. Some designs have an equal amount of compression throughout the design. However, it is most common that the lower down you go, the most support you get. This is due to the ankle doing most of the work throughout the day. It is the place that takes your whole body weight all day, and if you are on your feet a lot, it is the area that gets sore the quickest. And so, it needs a little bit more tender, loving care than the other parts of your leg. This means you miss out on next to nothing with hold-ups when it comes to taking care of your legs and circulation. And if you do not like wearing full-length tights, you don't have to worry about wearing the hold-ups you prefer but sacrificing the support. You can have the best of both worlds.
Support Hold Ups Are More Stylish
Why be entirely helpful and practical with your fashion when you can take the opportunity to be more feminine? It is a question that rarely gets asked as most types of clothing offer the option to be both in one way or another. And really, legwear is no different. Gorgeous tights and hold-ups are always available, and many are practical. It wasn't the case, with legwear being among the most basic and practical items or accessories in your outfit. For the past decade or two, however, this has changed drastically. Fashion that is cleverly designed and serves a purpose is now much more common, and nowhere more than hosiery. Gone are the days of two or three shades and just a sheer or an opaque. Beautiful legwear is at your fingertips, so why shouldn't it be beautiful and full of shaping, compression, and support technology? Lace top support hold ups are one of the most gorgeous items. And because there is an extra engineer's eye on your design, making it a piece that works for you in some practical way, it feels like you have solved a problem whilst looking good doing it. And we all love those moments when we feel like we are going somewhere and looking fabulous at the same time.
Support Hold Ups Are Not Necessarily Shaping Hold Ups
This is a very important aspect of support hosiery that people often get mixed up with. Support is most certainly not the same thing as shaping. What is the exact difference, you may ask? Well, shaping is exactly what it says on the tin. It squeezes and compresses your figure into a more desired shape and slims you down to your preferred shape. This is radically different to what support hold ups are. They are all about the more health-orientated changes, like better circulation, easing tired legs throughout the day, and keeping you refreshed and energised. They very rarely offer shaping or slimming. This is not an impossible combo, however. Some brands can add both together, but it can be tricky. The compression needed to offer shaping in one part of the leg might be needed even more in a different area of the leg in order to offer support. If a pair of compression hold ups pull one way, they might need to push in another, if you see what we mean, and that isn't always doable. But then there are those designers who have been adding and improving and tweaking designs for decades. These names are the ones you instantly recognise for their quality and pedigree. They are the ones that will make items that are as great for aesthetics as they are for practicality. And that leads us to a recommendation about where to start.
Who Is The First Name We Should Look Into For Great Support Hold Ups?
We must recommend two names for their concentration on support hold-ups, and that is Bahner and Glamory. Bahner is all about technical and expert solutions for the problems of tired feet and sore legs. Their unrivalled German engineering comes in very handy with something as technical as this legwear category. It is a wonderful option if you want your problem solving first and then a touch of lace and elegant design to follow quickly behind. The other name is Glamory. This designer is all about gorgeous aesthetics. It is geared towards beautiful and feminine designs, and their materials are soft, their lace is feminine, and their appearance is overall one of the most gorgeous in our range. But that does not mean they are not capable of impressive quality and good support either. They are by no means a pushover in the category they have chosen as their speciality, and their range is dominated by support tights and other compression items of all stripes. They also offer a great lineup of plus-sized items, and their work is of the highest quality. We suggest Glamory for the perfect balance of style and substance when it comes to support hold-ups.
You May Also Like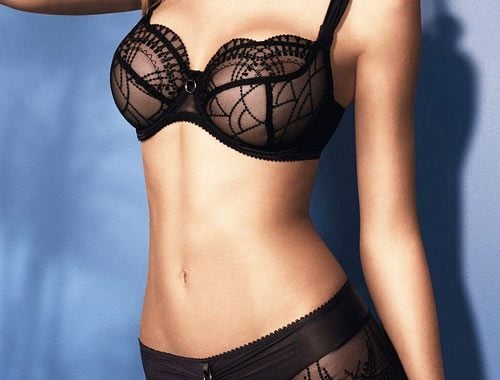 9 September 2020
6 January 2015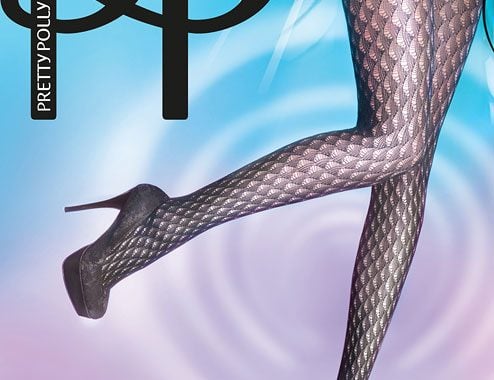 9 August 2011