Tights, The Most Versatile Kind Of Leg Wear
31 August 2022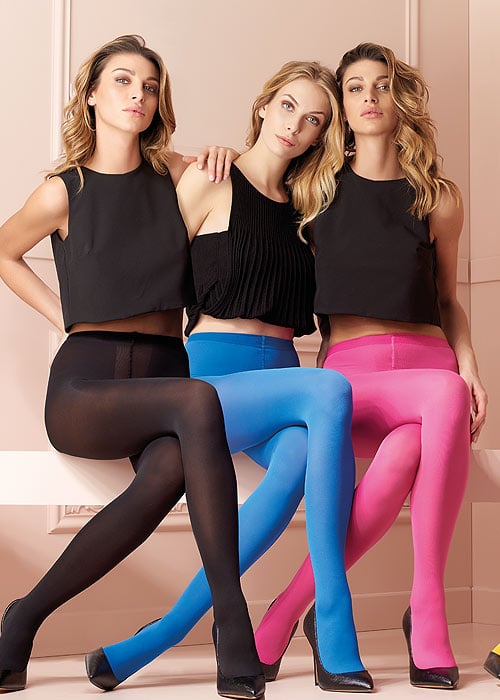 At UK Tights, we believe that tights really are the most versatile kind of leg wear. Tights are one of modern fashion's most flexible versatile items. Tights are great because they're technically an accessory, but they're also very noticeable. This makes for some very interesting and creative combinations. They're very visual, so they're the perfect way to change an outfit all at once without having to change any clothes. But because they're still something that takes second place to your dress, skirt or blouse, they won't interfere or change your desired effect too much.
What Makes Tights So Versatile?
So what kind of things can you do with tights that will revolutionise your wardrobe? There's an amazing array of things you can use to your advantage, such as fit, pattern, the kind of leg wear you wear, modern trends, classic designs and the colossal spectrum of colours.
Coloured Tights To Complement Your Outfit
So let's start with colour. Coloured tights can be the most visually powerful part of fashion. It's astounding how far a slightly brighter shade can go and how much it can change your overall outfit. Tights are perfect for this as they act as a canvas and you can really make the most of the shade. On other accessories like bracelets, earrings or even shoes, the different shades and hues simply don't have the room to make that kind of effect.
But what if you want something more subtle?
Patterned Tights To Show How You Feel
Colour is a great way to make a splash. But there are other ways to easily make the most of your outfit. Patterns are one of our favourites. A pattern can be complex or simple, cluttered or sparse, classic or cutting edge. This is the beauty of having something so varied and versatile in your outfit.
If you want to use leg wear to add an extra few inches to your height. Back seams or any vertical pattern is your friend. This pushes people's gazes up you legs and makes them appear longer and more lithe.
If your objective is to enhance your curves and appear more voluptuous, florals or other patterns that use rounded shapes help to bring out your curves completely. Polka dots are also a good choice for this kind of effect. There are so many ways patterns can be used to make an outfit work that it's not possible to name them all, but take a look at any tights, stockings or hold ups and try and match them based on the feel and theme of what you want in your ensemble.
Advantages Of Wearing Fashion Tights
Another great thing about tights is their ease. Stockings require a lot of fiddling with suspender belts and straps. Hold ups can cause a reaction with your skin because of the silicone then use for staying up. Here's where tights have the major advantage. They are simple to put on and simple to manage. Simply pull them on like you would any other tight fitting garment like cycling shorts or hold in pants. Modern leg wear items usually feature a very well designed brief. This can help keep your tights in place so they never roll down. But all of that complexity is in the designing of the item. None of it is for you, the wearer, to worry about. Just another thing tights are absolutely great at. So how about the modern trends we mentioned above?
Well, it's a lot easier to include the most modern styles into an outfit. That is more true with tights than it is with stockings or hold ups. Tights are a simple garment, so printing on them is very straight forward. Printing is the simplest and easiest method a designer uses to make amazing fashion tights.
They simply use a larger stamping printer that presses an ink palate onto the fabric. Of course, they use dye and not ink. This makes it a lot easier to put intricate designs like faces, complex shapes, paintwork and florals straight onto the Nylon rather than trying to weave it into the material itself. Printed tights are the best way to find something that jumps off the garment at you than any other kind of hosiery. Modern fashion is full of colour and complexity and it can be hard finding accessories to match, but with printed tights, your search for a complete and perfect outfit is a whole lot easier. What about the classics?
Some people absolutely love and adore the classic styles. They wouldn't dream of going for something more modern over something more timeless. If that sounds like you, you're in luck. Manufacturers like Gerbe hosiery designers from France know that so many people out there love the convenience of tights and yet can't stand to let go of old favourite's like the backseam and lace. These same designers make all their very best and most popular designs in tights, stockings and hold ups. This means you should never have to go without the exact kind of leg wear you love. Tights with backseams look just as good on a pair of tights as they do on some stockings, so why not just enjoy the leg wear that you feel most comfortable in?
Tights Are Simply The Best
As you can see, tights are really one of the most exciting and versatile kinds of accessories out there. There's no outfit they don't go with, formal or informal. There's no style they don't suit, whether it's old school or cutting edge. And they are easily the most straightforward way to incorporate beautiful leg wear into your wardrobe. No matter the season or your own personal tastes. So if you're a stockings lover or someone who has always worn hold ups, why not find some good statement tights that you think might suit your own personal tastes and give them a try? You might end up switching for life. Or perhaps just find something quick and easy for those days you need to rush about.
You May Also Like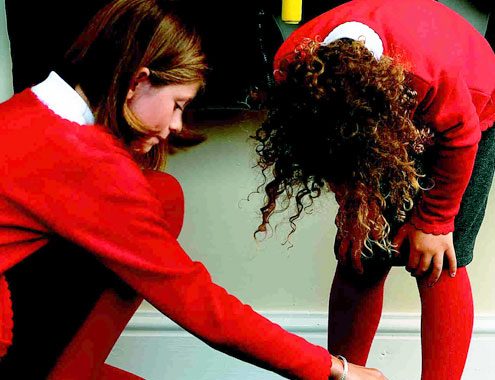 3 January 2013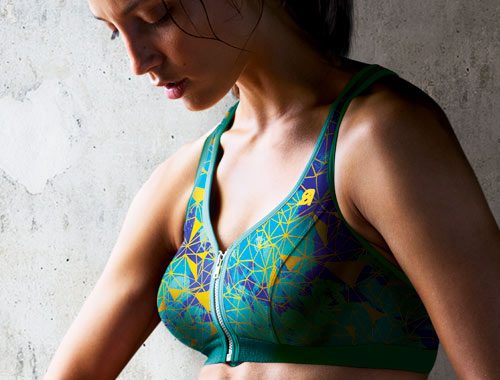 12 January 2018