A guide to buying the best bras for small breasts
31 October 2019
Which are the best bras for small breasts? Is there a particular style I should be looking? Maybe a lingerie brand that's especially recommended for women with a smaller bust? It's always been a struggle to choose the best bra when you have a smaller bust. Many of you have shared with us your stories. It's time we look at the best brands of bras for small busts and what breast enhancement solutions you have out there.
Are padded bras the best styles for small breasts?
Padded bras are always the No.1 bra style for women with smaller breasts. There's no shame in wanting to have a fuller bust. Padded and moulded cups often improve how your tops and dresses look. Push-ups and balcony bras are certainly a great addition to any sexy bra for smaller busts.
In the last years, lingerie manufacturers have come up with some great offerings on this line of lingerie. Nowadays, you can buy push up bras, padded bras, bras with inserts and pockets for inserts along with a whole host of other bust enhancing features.
Our Recommendations
If padded, moulded or shaped cups aren't your cup of tea, scroll down a little bit to read about other bra styles you can try on if your bust is small. Otherwise, here are a few bust-enhancing bras that we would recommend you try if you have a smaller bust.
Our three best Push-Up bras for small breasts
The Wonderbra Ultimate Silhouette T-Shirt bra is an inexpensive option, but a brilliant bra for small breasts. This push-up bra gives great cleavage and is perfect for under close-fitting clothing such as t-shirts. At around the £26 mark, it's easily affordable and is a good everyday bra.
A good mid-range option is the LingaDore Passion Blossom Gel Bra. Perfect for evenings and weekends, our LingaDore bras with gel inserts are great at enhancing your bust.
Aubade Wandering Love Plunge Bra is absolutely luxurious and sexy, whilst being the perfect push-up bra. Not only it gives you an amazing shape. The luxurious embroidered details are pretty and feminine.
Three good Padded Bra for smaller busts
Our Wonderbra Refined Glamour Bra is an inexpensive option. Available in a range of sizes, from cup 30A, it's the perfect bra for the smaller busted woman who wants to add a little to her cup size. This bra is inexpensive, yet well made. It will give your bust a boost for sure.
Our favourite mid-range padded bra is called Lascana Sorana Push Up Bra This bra is slightly different from most as it's longline (almost like a bustier bra) and has an added padding. So, it does a remarkable job if your bust is on the small side.
This beauty in the picture above is one of our most luxurious padded bras, Maison Lejaby Check and Roses Bra, a simply stunning bra made with the beautiful French fabrics that we all know and love.
Soft cup bras for smaller breasts: The bralettes and triangle bras
There are amazing bras out there that a aren't push up bras. Many women don't find bras with pads comfortable and prefer to go for soft cup bras, which is totally fine. You don't have to go for a boring look only because you don't like push-ups and so on. One of the top styles of the moment in lingerie is the triangle bra. A reminiscence of the past, they made a comeback to the lingerie catwalks (and the lingerie drawers, of course). We love them.
There are also bralettes to consider, too. Bralettes are not necessarily the kind of bra that will enhance your bust, but they will look great and give you some support. A little lace bralette is the perfect bra for the smaller bust girl and can also be worn in bed to give that added support for overnight. They're also incredibly comfortable to wear and look exceptionally pretty.
We've got this post with some great inexpensive bralettes you can look at, but we'd like to recommend a few more bralettes for small breasts we here, at UK Lingerie, can't help ourselves loving.
There are many beautiful pieces of lingerie to choose from that will enhance your bust and cleavage. We'd suggest you have a good look around our website UK Lingerie to find your perfect-fitting bra.
You May Also Like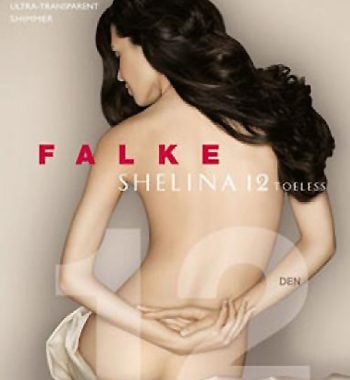 29 June 2011
1 August 2017