All About Dave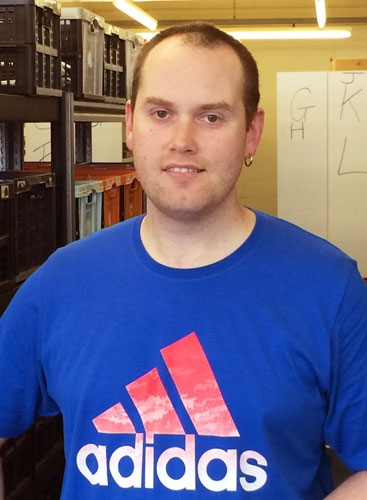 Dave
Hi, I'm Dave and I'm the warehouse manager at UK Tights, UK Swimwear and UK Lingerie and along with my brilliant team we get all the stock booked in and your orders out in the fastest possible time. I have been here since 2015 and still enjoy the daily challenge of running an increasingly busy warehouse.
I live locally with my fiance Kerry who also works alongside me here as my right-hand woman and is our warehouse supervisor. We have 4 children between us, our eldest is Kayley also works here in the warehouse.
I am a huge Star Wars fan and can't wait to see the latest instalment in the franchise, I also love the superhero movies with Batman being my favourite. Kerry and I enjoy popping out for a bite to eat now and then and of course a few drinks on the weekend. I'm an F1 super fan and never miss a race much to Kerry's annoyance but all's fair in love and war as I have to endure the likes of X Factor and BGT!
Well that's all from me for now, thanks for reading and thanks for visiting our sites.
Dave