All About Keri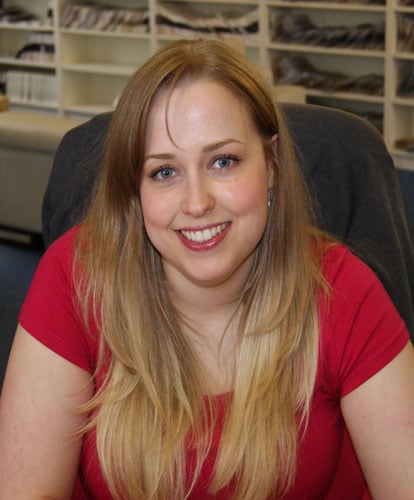 Keri
Hello I'm Keri
I've been with UK Tights, UK Swimwear and UK Lingerie since 2013 and am still loving it! It's been a busy time, as I've had a go at pretty much everything here in that time! I have worked in the warehouse and been trained up in many things. I now manage the customer service team. So it's often me you'll speak to if you call us.
Others here are absolutely right when they say it's a close-knit, family run business. Everyone here is so friendly and if you were ever to visit our offices, you'd walk into a bunch of folks dedicated to working hard and being markedly silly along the way! (Snorting with laughter is not unheard of hehum.)
My background and what get's my mind sparking, is Psychology, which I studied at The University of the West of England. If I didn't work for the company, I would love to be a Nurse or Counsellor and have been told I'm very caring, which is lovely.
I love to travel and steadfastly hold that I shall have seen the world in all its colour and variety before I die. Being a complete Japanophile, I visited Tokyo and Kyoto for 3 weeks a few years back and miss the place to this day! I adore all things literary, musical, linguistic and beautiful (in particular: Couture and Victorian fashion, Renaissance art and archaic architecture), plus anything a bit mad! I also really enjoy a good workout in the gym, going out with friends and snuggling down for a great film. Sometime in the future, I am planning to jump out of a plane! I can't wait; I hear that skydiving is an absolute blast! Wish me luck!!
I'm a strong believer that life's a place to be loud and proud and you. If you're ever looking for a new affordable way to express yourself or just to look bloomin' gorgeous, I'd recommend you add a dash of tights. I honestly had no idea of the variety on offer out there before I came to UK Tights! Really, designs from manufacturers based all over the world are forever evolving and being infused with beautiful new styles, textures, patterns and colours, which is reflected on our website. You'll always find something in our range to suit any occasion. Products range from every day and super comfortable (we all of us like to be hugged after all, even if it is just our legs!) - to outlandish, arty, sexy and fun! Enjoy exploring!
Keri
xx