All About Girardi Hosiery
Girardi are one of Italy's most respected leg wear brands and they have a rich and interesting history behind them. It's always a pleasure to learn more about the people who make your clothing and your everyday items. Here's a biography of the company, including their founding years, their first venture into the legwear market and their company philosophy and ethos. Girardi wrote this bio for themselves and it was translated into English by UK Tights. Enjoy!

- - -
The Girardi Group was founded in 1933 by Domenico Girardi and started out by creating beautiful socks. In 1954, the Girardi family wanted to expand into other areas and founded Girardi Hosiery. All their socks and tights are produced in one factory in Reggio Emilia, the same since Girardi's founding.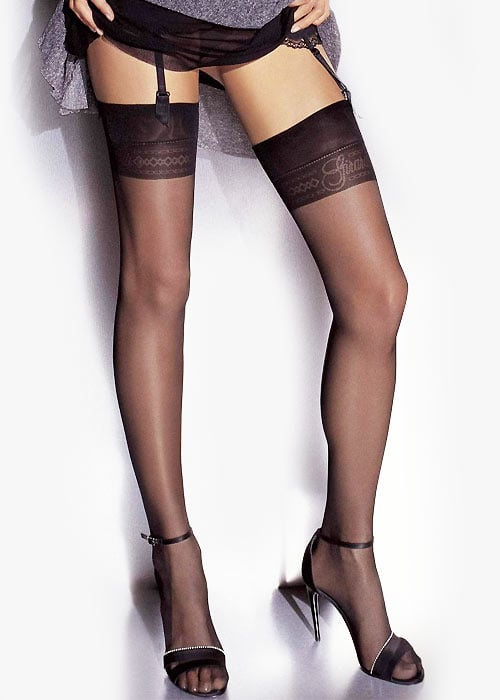 The History of the brand Girardi
Since its founding, Girardi has been all about creating refined, elegant and high-class products.
At the end of the '70s,
Girardi
was established as a household name in Italy, selling in selective retail stores with products of only the highest quality.
In 1998, Girardi Srl was established as an operating company, to serve both domestic and foreign customers and bring all branches of the Girardi name under one roof.
The core of Girardi's philosophy is continuous research to find new technical solutions that allows them to be at the forefront of their industry. The production of favourites and brand new products alike are key to their success. The classic items designed with elegance in mind are what's most important to their range but it's a constant challenge to meet the most sophisticated needs and requirements and improve their products each season.
Girardi today is a top luxury hosiery brand
Their search for quality begins with the selection of materials, which is in keeping with their stringent search criteria for the finest yarns. In this way the stockings Girardi make give that special feeling of softness and pleasure on the skin that distinguishes them from inferior designs.
The manufacturing is done by the most modern machinery and technology, all of which is kept in-house to make sure every development opportunity is taken. All stages of production are followed by a quality control performed on every garment, a thorough and meticulous procedure that guarantees the highest quality standards.